Today all eyes will turn to Anambra state for what pundits say is the most anticipated election of the year.
Thirty-seven governorship aspirants will be slugging it out in the governorship election but for Willie Obiano and Tony Nwoye, it isn't just an election, it is also a rematch. Both squared off in 2013, and Obiano drew the first blood. Who will draw the second blood this time?
Nwoye, then candidate of the Peoples Democratic Party (PDP) had faced Obiano, candidate of the All Progressives Grand Alliance (APGA) in the 2013 election but was defeated with a margin of 82,478, securing 97,700 votes against Obiano's 180,178 votes.
Some people believe that having trashed political gladiators like Andy Uba, senator representing Anambra north, and George Moghalu, ex-national auditor of the All Nigeria Peoples Party (ANPP) to emerge the candidate of the All Progressives Congress (APC), his chance of defeating Obiano this time cannot be ruled out.
What's more? A current representative of Anambra east/Anambra west constituency at the national assembly, the medical doctor-turned politician has the strong backing of bigwigs such as Chris Ngige, minister of labour and productivity and a former governor of the state as well as Arthur Eze, popular billionaire, said to be his major financier.
Obiano, on the other hand, is the candidate to beat in the governorship poll. Why? Incumbency! His emergence as the governor of the state in 2013 surprised many, considering that he had little or no experience in politics before then. In fact, the governor had left the banking sector as the executive director of Fidelity Bank to join politics that same year.
The difference between then and now, however, is that Peter Obi, his predecessor, who was instrumental to his emergence as the APGA candidate in the 2013 election, is no longer on the same page with him. Obi decamped to the Peoples Democratic Party (PDP) shortly after he left office and even, was reported to have vowed to ensure Obiano never gets a second tenure.
As the election draws near, here is a dossier on the two candidates.
TONY NWOYE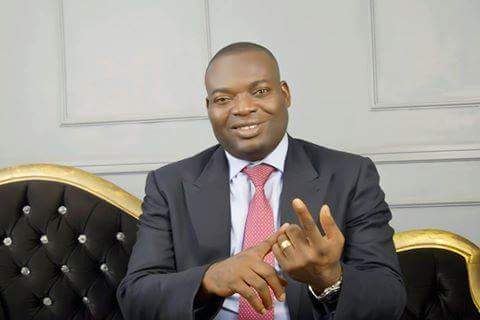 | | |
| --- | --- |
| Age  |   43 |
| Education  | Studied medicine at the University of Nigeria |
| Public service career   | Served on some notable committees including Member, presidential committee against illegal arms and violent crimes; member, national political reform conference; member, federal committee on 2006 census. |
| Political career  |  Elected: national president, National Association of Nigerian Students (NANS) in 2003; assistant secretary of the PDP in Anambra state, in 2005; chairman of the party in the state in 2006; representative of Anambra east/Anambra west constituency at the national assembly, in 2010. |
| Campaign promises  | Jobs, road construction, will make Anambra industrial hub, youth empowerment. |
|  Odds | Godfatherism |
| Higher grounds  | Has the support of the youth, especially being young and coming having a history of 'Aluta continua'; has the backing of some powers-that-be in the state including Chris Ngige and Arthur Eze; also from Anambra north senatorial district, favoured to produce the next governor of the state. |
| Striking quote  | "Road construction will be my utmost priority if elected governor of Anambra state." |
WILLIE OBIANO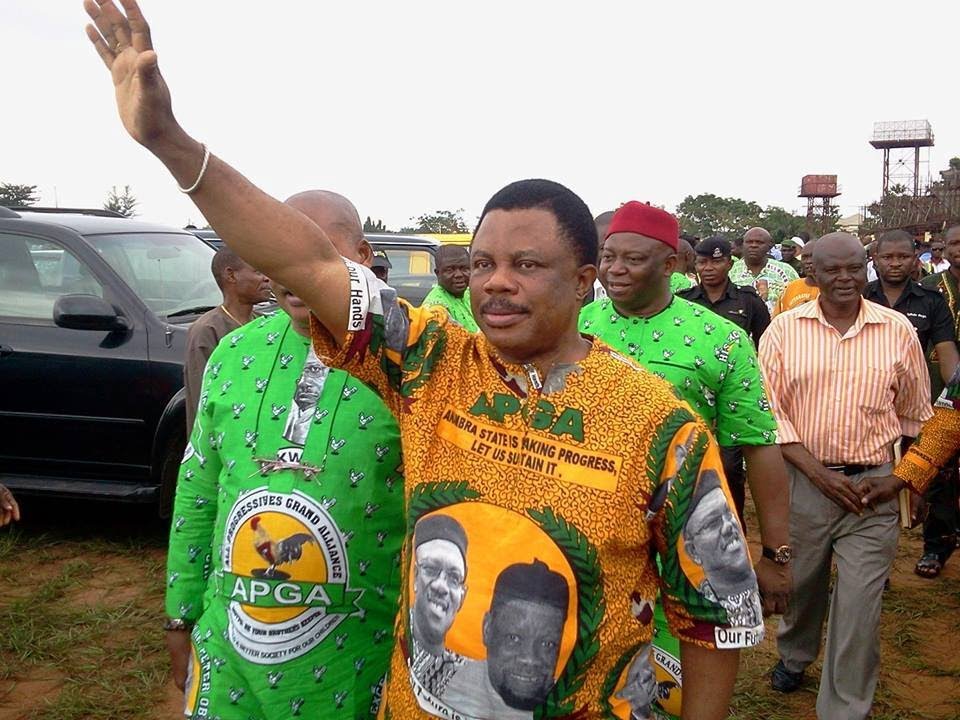 | | |
| --- | --- |
| Age | 62 |
| Education | B.Sc. in Accounting from the University of Lagos and an MBA in Marketing also from the University of Lagos |
| Public service career | Nil |
| Political career | Incumbent governor of Anambra |
| Campaign promises |  Continuity, workers' welfare, agriculture reforms, to make Anambra an economic hub, to build an airport in the state |
| Odds |  Disliked by Biafra agitators, especially IPOB members, who have accused him of being on the side of the federal government, perceived to be elitist |
| Higher grounds | Incumbency, perceived to be workers-friendly with regular payment of salaries; from Anambra north senatorial district, favoured to produce the next governor of the state, has no known godfather, for a state synonymous with godfatherism in politics |
| Striking quote | "If all states in Nigeria will be like Anambra, Nigeria will not be in recession." |
By Chinedu Asadu (TheCable)